Tripawds is a user-supported community. Thank you for your support!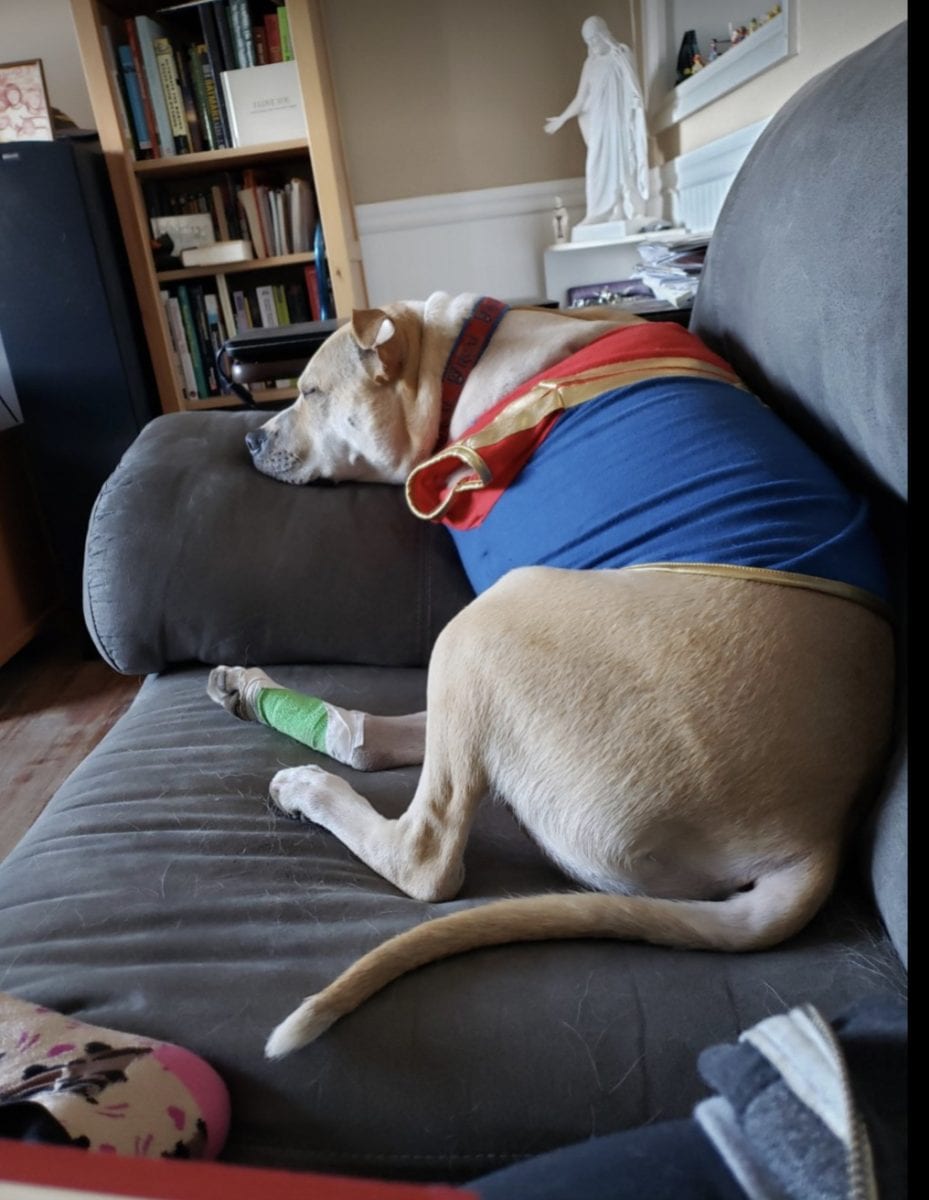 Storm has been whining pretty consistently for the last three days.  We went to the message boards on triapawds.com for advice and got some amazing resources from some helpful individuals!  If anyone is ever in a similar position I highly recommend going there.
Storm's vet said it is likely that she is suffering from some anxiety and dysphoria from the surgery and gave her a little medicine to help during recovery.
Storm has been sleeping most of the day and I'm really glad to see her resting.  She definitely needs to take it easy!  I am happy to see her recovering and not giving up.  She is an inspiration!